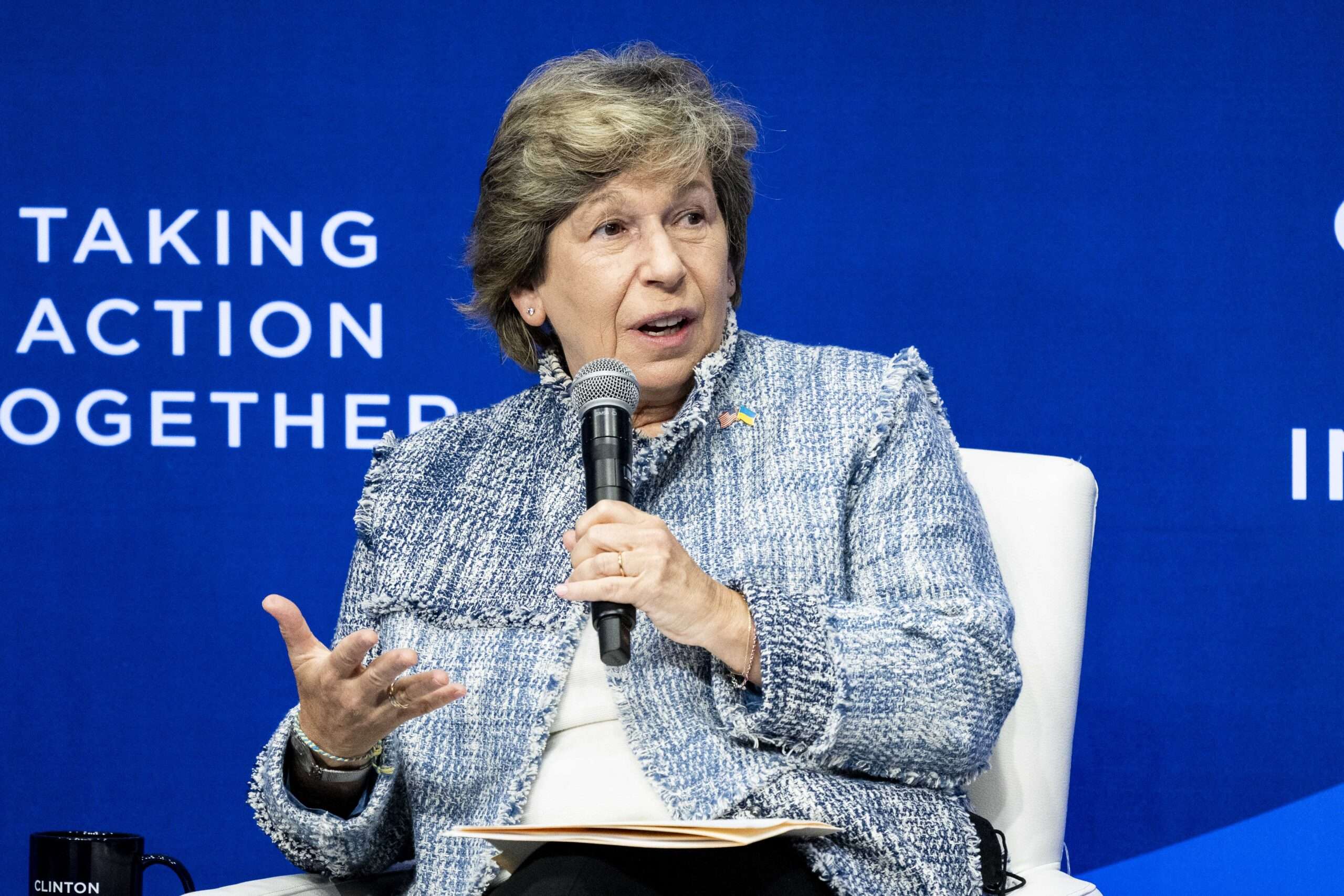 Dramatic Rise in Homeschooling Leaves Randi Weingarten Puzzled
"What's behind the increase in homeschooling"
Randi Weingarten, president of the American Federation of Teachers, tweeted, linked to an Axios article showing how homeschooling has become the fastest-growing form of education in America since 2020, while public schools have hemorrhaged enrollment. The tweet extended the public-school champion's perfect streak of lack of self-awareness, and the Internet did not take long to hold her accountable, prompting her to condemn her "reply-guys." Her retort did not disappoint in its cluelessness, either:
"Look at the data: if we dealt w/ gun violence, had robust anti-bullying programs & provided more services for special needs students, many of these parents wouldn't feel compelled to homeschool."
The truth is Weingarten deserves much of the credit for the increase in homeschooling because she is partly to blame for the problems parents cite when they choose to leave public schools.
For all of her crowing about prominent anti-critical race theory and education activist Chris Rufo wanting to end public education as we know it, "extremists" wanting to end public schools, or former Trump secretary of education and school choice backer Betsy DeVos "erod[ing] the trust in public schools," it would be hard to find a figure who has been more effective in achieving these goals than Weingarten.
As the head of one of the nation's biggest teachers' unions, Weingarten has presided over four of the worst years for public schools in living memory. Since 2020, Republicans have closed the longstanding double-digit trust lead Democrats held in education, confidence in public schools has reached historically low levels, and schools are dealing with students who are behind, struggling, or even missing from school entirely after the longest, widespread closings in modern times. 
Weingarten, standing atop the rubble of pandemic-era public schooling, says the problem is a lack of robust services, particularly for special-education students, and she needs "more funding, not less" to fix these problems.
How many robust services did schools offer when they closed their doors to students and prohibited in-person meetings for more than a year? A Department of Education investigation of Fairfax County Public Schools in Virginia—one of the largest, wealthiest school districts in the nation—found that special needs students had their services cut to "as little as 30 or even five minutes per month" during the Zoom era, missing a whopping cumulative 60,000 sessions of therapy and violating federal requirements. 
Fairfax was far from the only district where this was a problem: nationwide, special education students saw steeper declines in test scores and graduation rates than their peers.
But surely since Weingarten helped secure $60 billion in taxpayer money through the 2020 CARES Act and another $122 billion from the American Rescue Plan, it must have been used to provide additional "compensatory services," as required by law. It wasn't.
In Fairfax, "district officials began advising staffers that they were not responsible for the pandemic-induced struggles of students with disabilities and thus not obligated to offer special 'compensatory services' to repair the damage." Two years after Weingarten cheered the shutdown of the services she lauds today, Fairfax conceded it should at least try to repair the damage, a bit too late for kids who had already lost years of progress.
"Our kids are in crisis," Weingarten said in a May 2022 clip, feigning the same bewildered innocence about the origins of this crisis as she does about increased homeschooling. "And we had a mental health crisis before COVID…but for two years of disruption, two years of looking at the screens, two years of not having a normal kind of routine and rhythm, recovery is really tough."
What was the source of the disruption? Why did students spend two years on screens? Why were public-school kids in America's blue, metro areas deprived of a normal kind of routine and rhythm for a longer span than most kids anywhere in the world during the pandemic, including their private-school neighbors down the street and kids in red states? On whose expert advice were parents told all this would all turn out fine for their kids? 
The answer is, in large part, Weingarten. She professed to desperately want to open schools while setting up hurdles that would prevent them from doing just that. When she consulted on the Biden administration's "reopening" guidelines after schools had been closed for almost a year, she used her personal connections such as former head of the Centers for Disease Control, Rochelle Walensky to add her preferences. The resulting guidance would more properly have been considered a guide to closing schools, as the CDC's "community transmission" metric would have led to the closure of numerous schools that had successfully remained open in places lucky enough not to be listening to Weingarten. 
Parents started seeking accountability on their own terms, at home. The surge in homeschooling during the 2020 school year has not dropped off, attracting enthusiasts from diverse racial and income backgrounds. While there are many reasons for the shift, a significant factor is leaders like Weingarten left a vacuum parents had to fill. When they did, parents learned they could do it without the leaders who left them in the lurch. Their kids' education could be flexible and tailored, without the constraint of having to sit at a desk between four walls for seven hours a day. Parents learned they had the power to fix some of the problems the pandemic posed.
There's little indication she and others who presided over this disaster will do much else than continue to get paid richly and exchange back pats for their promotions within elite circles. 
Beyond a shift in school board seats nationwide and the unexpected victory for Republican Gov. Glenn Youngkin in Virginia in 2021 (for whose opponent Weingarten stumped), the impact of Covid-related school closures has not had the electoral tail some hoped it might. In several suburban districts this year, voters favored Democrat-endorsed slates over those aligned with conservative parents' rights organizations such as Moms for Liberty—though they boasted 50 wins in places like Alaska, New Jersey, Ohio, and redder parts of Pennsylvania. The parental rights movement has been potent in places but has not brought a tsunami of accountability.
Of course, parents are reaching for the very opposite of credentialed institutionalism in an attempt to educate their children. Weingarten has demonstrated what highly credentialed institutionalism gets you: a hotdog man meme with a "NO RAGRETS" tattoo teaching a Zoom class to your 6-year-old, insisting it's a good experience while taking a third of your paycheck for it. No, thanks, said a lot of parents, and their kids will thank them for it.