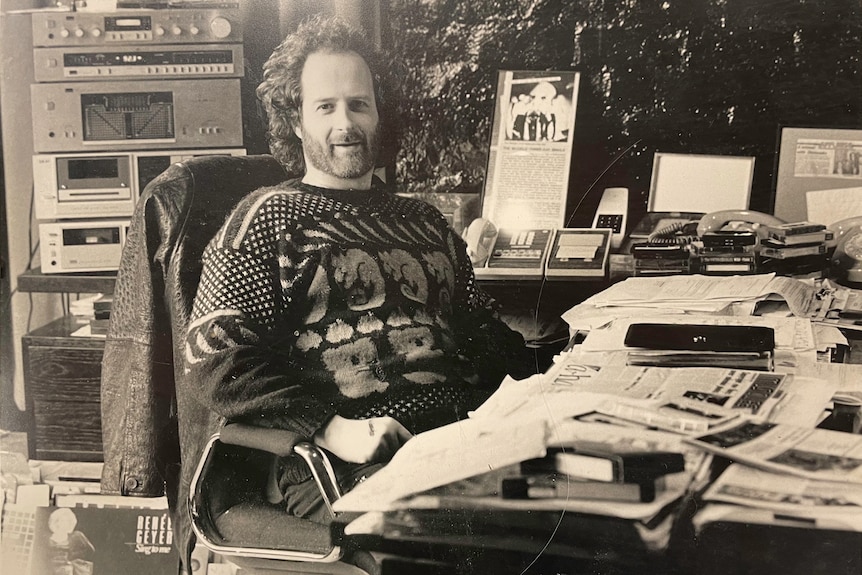 Ego The Michael Gudinski Story An Irreverent Portrait of the Architect Behind Australian Music
In the realm of music documentaries, the past decade has witnessed an explosion of films capturing stories ranging from iconic artists to long-forgotten tales, all making their cinematic debut.
Yet, amidst this creative surge, a more infrequent offering is that which delves into the personas behind the musicians themselves. Nevertheless, if there exists an individual deserving of such an exploration, it is undoubtedly the renowned Australian music mogul, Michael Gudinski. A stalwart rock promoter whose charisma and influence were as immense as those of his star-studded clientele.
Presently gracing the screens at the Melbourne International Film Festival before its nationwide release, "Ego: The Michael Gudinski Story" presents itself as the definitive documentary that unfolds the life and trajectory of one of the most influential figures in the annals of Australian music history.
A pioneer with an entrepreneurial spirit, Gudinski established Mushroom Records at the tender age of 19 during the late 1960s. Fearlessly championing Australian music, he sparked a revolution within the local industry, propelling the careers of prominent national acts – from Jimmy Barnes and Kylie Minogue, to Paul Kelly and Amy Shark. Beyond these shores, he orchestrated tours for global icons like Paul McCartney, Bruce Springsteen, Foo Fighters, and Ed Sheeran.
This array of musicians, alongside numerous others, eagerly share their accounts of Gudinski as a "force of nature," a sentiment echoed at his sudden passing in 2021 at the age of 68. Fondly remembered as an influential powerhouse, Gudinski's impact transcended mere mastery of the music industry's intricacies; he was instrumental in crafting its rulebook within Australia, tirelessly advocating for music both domestically and abroad.
Unquestionably, the documentary serves as essential viewing for music industry professionals. However, "Ego" accomplishes an impressive feat by elucidating the reasons behind this reverence, thereby transforming itself into an engaging chronicle of Australian pop culture history, accessible to a broader audience.
The film commences with a spirited montage that mirrors the bold, audacious, and irreverent essence of Gudinski himself.
Weaving interviews, archival footage, and animated sequences into its narrative fabric, "Ego" predominantly features Gudinski's own narration. This choice is fitting, given his inclination towards constructing his own mythos as he lived it, with his voice gradually weathering across interviews spanning the years.
The documentary presents a masterful assembly, expertly guiding viewers through a career spanning six decades and numerous milestones. Whether exploring Gudinski's early cultivation of Indigenous Australian legends, like the late Uncle Archie Roach, Ruby Hunter, and Yothu Yindi, or his ability to forge enduring friendships with pop superstars such as Ed Sheeran and Kylie Minogue, "Ego" captures the essence of a man who indelibly shaped the landscape of Australian music.