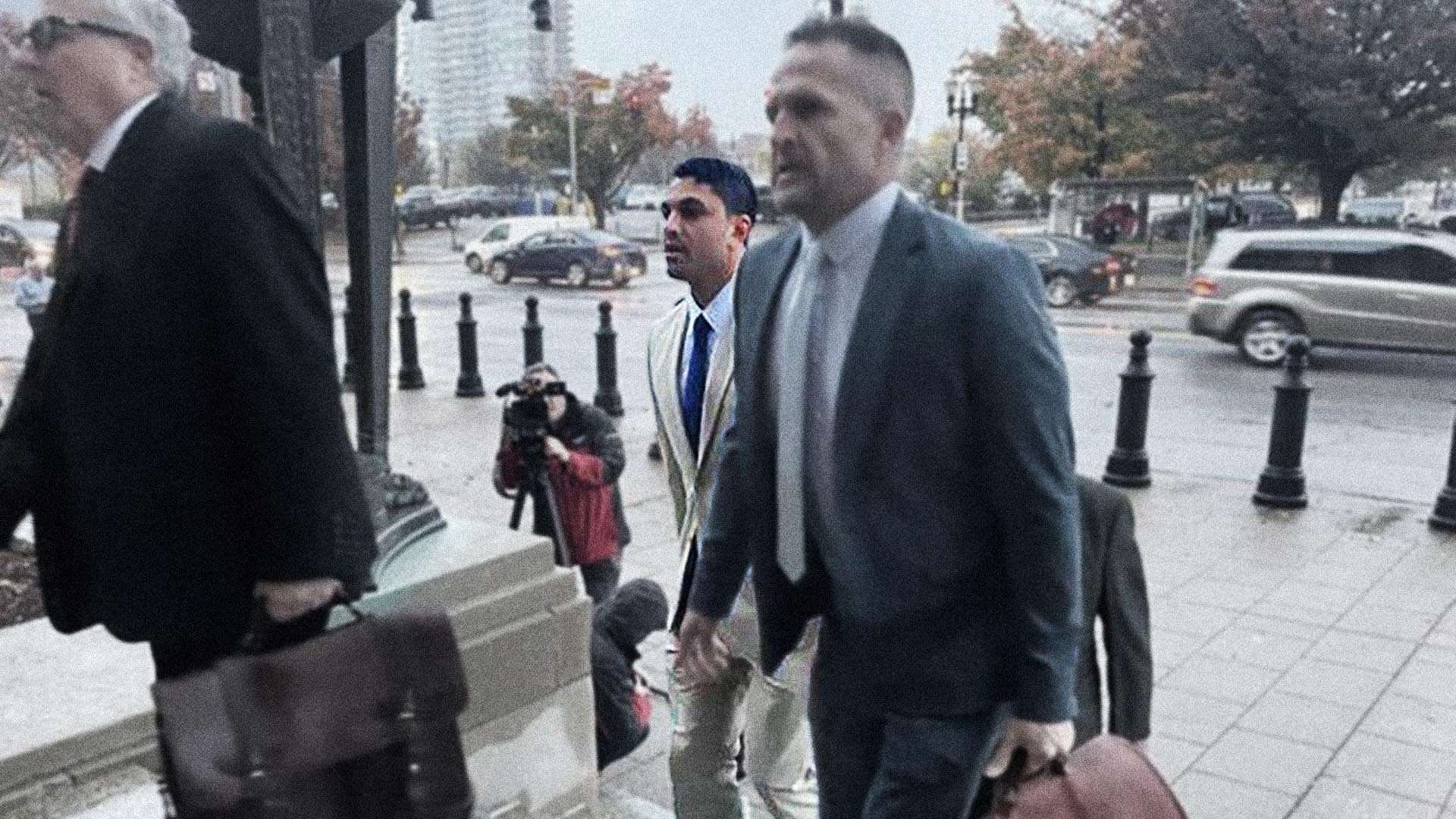 Federal Prosecution of Acquitted Cop in the Breonna Taylor Raid Reopens Case
A federal jury deadlocked Thursday in the trial of Brett Hankison, a former officer with the Louisville Metro Police Department who was charged with violating the civil rights of Breonna Taylor and her neighbors when he fired 10 shots during a March 2020 raid gone horribly wrong.
It's a trial that never should have happened.
That's not because Hankison's behavior was beyond reproach. Government employees are, unfortunately, rarely accountable to the communities they serve—a queasy sort of irony when considering they're employed by the taxpayer. But Hankison, who was terminated from the police department, was accountable to his community in March of last year when he was prosecuted in state court on three counts of wanton endangerment.
A jury acquitted him. Several months later, in August 2022, the Department of Justice charged him with two counts of deprivation of rights under color of law.
While technically distinct, that indictment gave the DOJ the chance to have another go at Hankison, despite the fact that he'd already gone before a jury for his actions taken the night of the raid. That federal prosecutors find Hankison to be an unsympathetic defendant should not give them license to essentially reprosecute him for alleged misconduct of which he was already deemed not guilty, no matter how much the DOJ disdains that verdict.
Early in the morning on March 13, 2020, Louisville cops broke into Taylor's apartment to execute a search warrant tied to a narcotics investigation concerning Taylor's ex-boyfriend, Jamarcus Glover, as the government alleged he had been receiving packages at her address. Police claim they first knocked and announced themselves. But Kenneth Walker, Taylor's then-boyfriend, says the two were asleep in bed prior to the raid, that he never heard the officers identify themselves, and that he thought they were intruders.
After police broke down the door, Walker fired one shot, hitting Sgt. Jonathan Mattingly in the thigh. In response, officers returned a cascade of gunfire. Five of those shots struck Taylor, who died.
For his part, Hankison fired off 10 shots through a window and glass door, both of which were obscured by blinds, into Taylor's apartment. Though he didn't hit anyone, bullets traveled through Taylor's residence into the home next door, terrifying the family—made up of a pregnant woman, her boyfriend, and her 5-year-old child—who lived there. At his state trial, Hankison testified his response was prompted by the sustained gunfire he heard, leaving him with the mistaken impression that someone was shooting repeatedly at police.
However unsavory that explanation might be to onlookers and prosecutors alike, a Kentucky jury accepted it, concluding that Hankison had not acted with "extreme indifference to the value of human life," as the law requires. Had he been convicted across the board, he would have faced up to 15 years, with a minimum of three years, in prison.
Taylor's death, both tragic and unnecessary, understandably incensed people across the country. It served as a reminder of the high stakes tied to such drug raids, where the stratospheric risk sometimes does not justify the potential public safety reward. Perhaps most infuriating is that several other officers allegedly falsified information on the search warrant giving police access to Taylor's apartment. One of those former cops, Kelly Goodlett, pleaded guilty in federal court; the other two, Joshua Jaynes and Kyle Meany, are awaiting trial.
But Hankison has already had his day in court. He was the only officer charged at the state level. And he is now facing not his second but his third trial for his conduct that night, as the DOJ has reportedly indicated it will move forward with another prosecution attempt in federal court.
The results of the raid on Taylor's apartment were hideous, and people are certainly entitled to their views on who should pay a price. Police officers, after all, are often protected from consequences for their misdeeds. That's wrong. Yet that wasn't the case here: Hankison had to account for his actions, in public, and to people he worked for as a police officer, in the form of a criminal trial in state court. As a former cop, Hankison should not be above the law. But contra federal prosecutors, the law also shouldn't be above him.