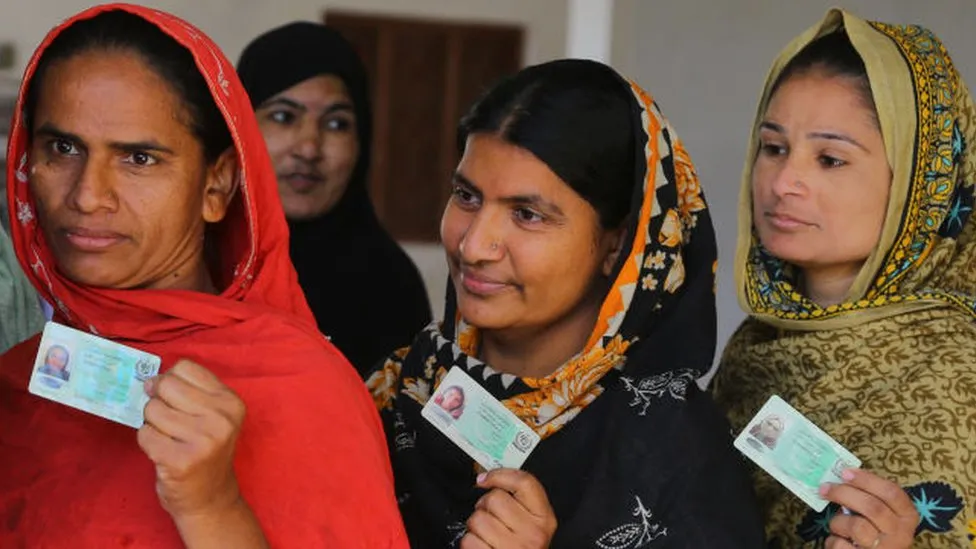 Latest Political Crisis Sparks Potential Delay in Pakistan's Upcoming Elections
Amidst the latest political turmoil in Pakistan, the scheduled parliamentary elections, slated to occur within 90 days, are likely to face a postponement.
The Electoral Commission has indicated that the redrawing of electoral boundaries to accommodate updated census data, a process expected to take several months, is necessary before the elections can proceed.
Recent events have added complexity to the situation. Former Prime Minister Imran Khan's arrest, subsequent imprisonment, and his subsequent five-year ban from political involvement have intensified the uncertainty surrounding the electoral process.
Khan had been a vocal critic of the powerful military establishment, alleging that it harbored a fear of fair elections. In response, President Arif Alvi has formally dissolved the National Assembly, paving the way for a caretaker government to assume control. The outgoing Prime Minister, Shehbaz Sharif, and his administration have been granted a three-day window to designate an interim leader.
An official from the Election Commission of Pakistan has informed the BBC that the elections will proceed following the completion of the census, a task expected to require approximately four months. As a consequence, there is a possibility that the elections might be deferred until the following year.
Sharif, emphasizing the indispensability of national unity for the country's progress, has also raised the prospect of the elections being postponed beyond the current year.
Speculation has arisen regarding the motives behind the potential delay. Some observers suggest that the ruling coalition, Pakistan Muslim League Nawaz (PML-N), may lack confidence in its ability to secure victory at the polls. Factors such as Imran Khan's enduring popularity and the persisting impact of rampant inflation, despite financial aid from the International Monetary Fund, could be contributing to this uncertainty.
Imran Khan's relationship with the military, once considered close, has undergone a significant transformation. His detention on corruption charges in May led to nationwide protests marked by fatalities, numerous arrests, and unprecedented attacks on military assets.
The 70-year-old former cricket star, currently appealing his graft conviction, has asserted that the military's objective was to incarcerate him and dismantle his political party.
This episode underscores an enduring reality: any individual who challenges the authority of Pakistan's military, irrespective of their charisma and international stature, faces significant hurdles. Imran Khan is merely the latest in a line of politicians, dating back to the 1970s, to encounter this formidable challenge.