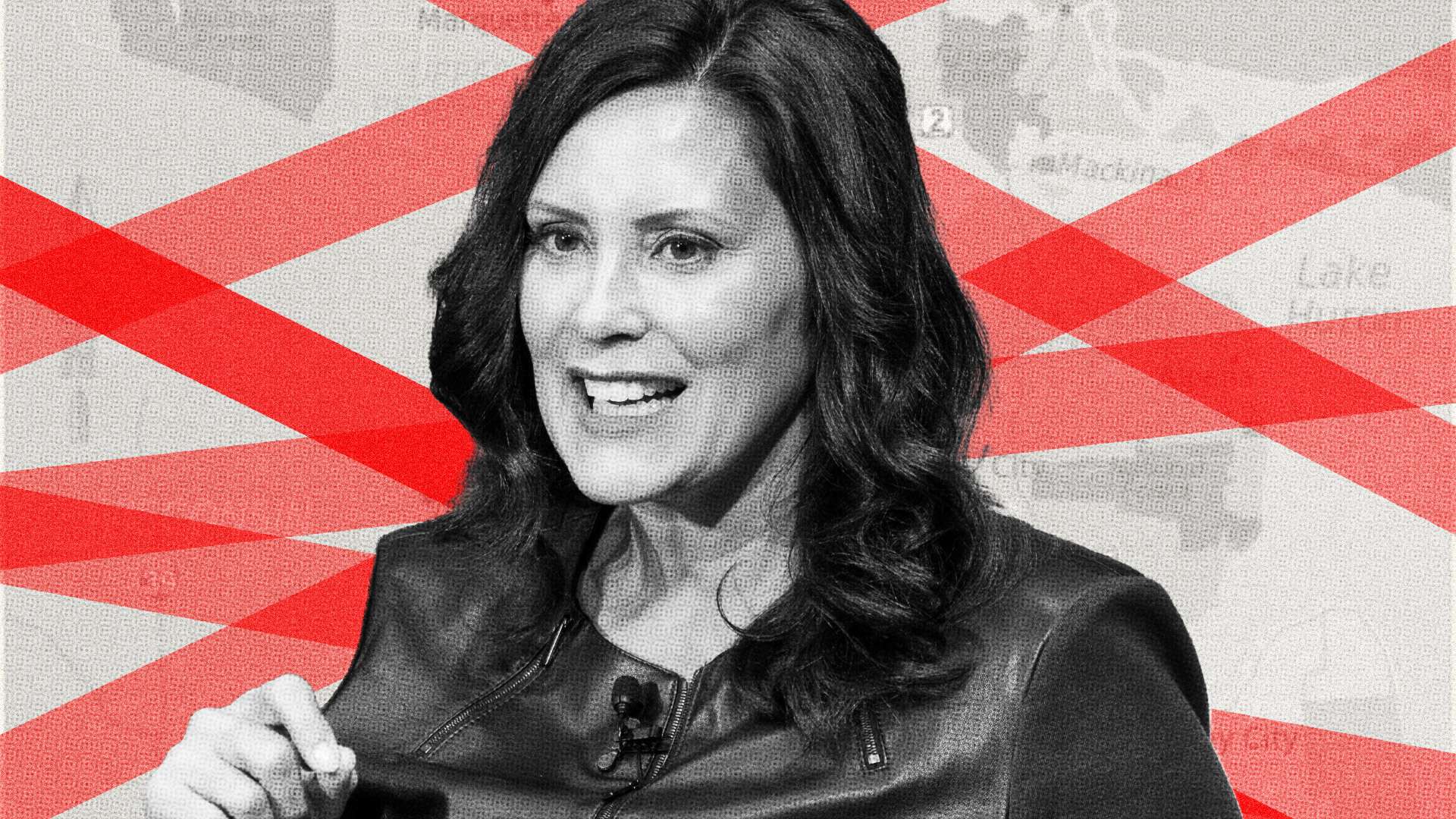 Michigan Lawmakers Bound by NDAs, Barred from Discussing Corporate Welfare Deal
When a state gives away tax money to a private company in an attempt to sway its business decisions, the least that a taxpayer can hope for is some openness in the process.
Unfortunately, the state of Michigan's economic development agency is actively preventing transparency, leaving questions on how the state plans to spend billions of taxpayer dollars unanswered.
In December 2021, Michigan Gov. Gretchen Whitmer, a Democrat, signed legislation establishing the Strategic Outreach and Attraction Reserve (SOAR) program, intended "to ensure the state can compete for billions of dollars in investment and attract tens of thousands of jobs to bolster our economy." SOAR funds would be disbursed with approval from the state Senate Appropriations Committee and would benefit companies that chose to do business in the Great Lake State.
As Reason reported in May, SOAR disbursed $1.4 billion in its first 18 months, all to benefit companies making electric vehicles, batteries, or battery components.
This week, Beth LeBlanc of The Detroit News reported that since its founding, "at least 163 individuals or entities have signed non-disclosure agreements" (NDAs) related to SOAR projects. The agreements were required by the Michigan Economic Development Corporation (MEDC), which manages the SOAR program.
The total includes 27 sitting state lawmakers, including state House Speaker Joe Tate, state Senate Majority Leader Winnie Brinks, and the chairs of the House and Senate appropriations committees, all Democrats. It also includes the offices of Whitmer and U.S. Reps. Elissa Slotkin and Dan Kildee (both Democrats), plus 11 former lawmakers, 30 legislative staffers, and "at least three local school districts and several local governments hoping to land projects in their areas."

Multiple lawmakers "said they were required by the MEDC to sign an NDA to participate in the appropriations process," LeBlanc wrote, while others "said they signed NDAs in order to serve on task forces seeking to improve the SOAR program amid concerns over how it is administered."
LeBlanc reports that the agreements—some of which last up to five years, longer than any state lawmaker's term—prevent signers from revealing information about projects until they are publicly announced. In certain cases, this could impact lawmakers' votes: In February, the state Senate approved a spending bill that included $630 million for site preparation for a Ford battery plant in Marshall. The bill passed just five hours after it was introduced in the Senate Appropriations Committee, leaving any lawmakers not on the committee precious little time to dig into its details.
In September, Ford announced that it had paused construction on the Marshall plant, which by that point had received $1.7 billion in pledged incentive funds.
Nondisclosure agreements are not new to SOAR, unfortunately: In January 2022, barely two weeks after Whitmer signed legislation to create the program, the Detroit Free Press reported that 13 state lawmakers—including the state House speaker and minority leader as well as the Senate majority and minority leaders—had signed NDAs relating to potential SOAR projects.
State officials counter that some level of secrecy is necessary, especially when negotiating with hundreds of millions or even billions of dollars at stake. An MEDC spokesperson told The Detroit News that "this is the nature of the national landscape" and that the agency is "duty-bound to secure these strategic opportunities whenever possible in order to deliver greater prosperity to our fellow Michiganders throughout the state."
But not everybody agrees. Lonnie Scott, executive director of progressive advocacy group Progress Michigan, called such NDAs "a major red flag for working people across this state who care about accountable government," adding that "Michigan needs more transparency, not less." While state Rep. Emily Dievendorf (D–Lansing) has signed NDAs, she told The Detroit News that the use of such agreements "has really worn on the trust in our communities."
Last year, state officials offered semiconductor manufacturer Micron Technologies $27.9 billion in tax breaks and incentives over 50 years to build a "megasite" factory in Eagle Township; Micron ultimately chose to build in Syracuse after the state of New York offered even more. Earlier this year, residents filed a recall petition against Eagle Township Supervisor Patti Schafer on the grounds that she "signed a non-disclosure agreement" that "limited the information available to Eagle Township residents affected by the potential development." Last week, Schafer lost her recall election by nearly 50 points in a three-way race.
There is much evidence that these expensive giveaways of taxpayer money are a bad deal for states that reward billion-dollar companies and don't provide the promised benefits for state residents. But if states continue to insist upon making such deals, then at a bare minimum there should be transparency at every step of the process.
Taxpayers should know where and how their money is spent. Lawmakers should not be forced into silence in order to negotiate deals, and they certainly shouldn't be prevented from registering complaints about how the money is being administered.