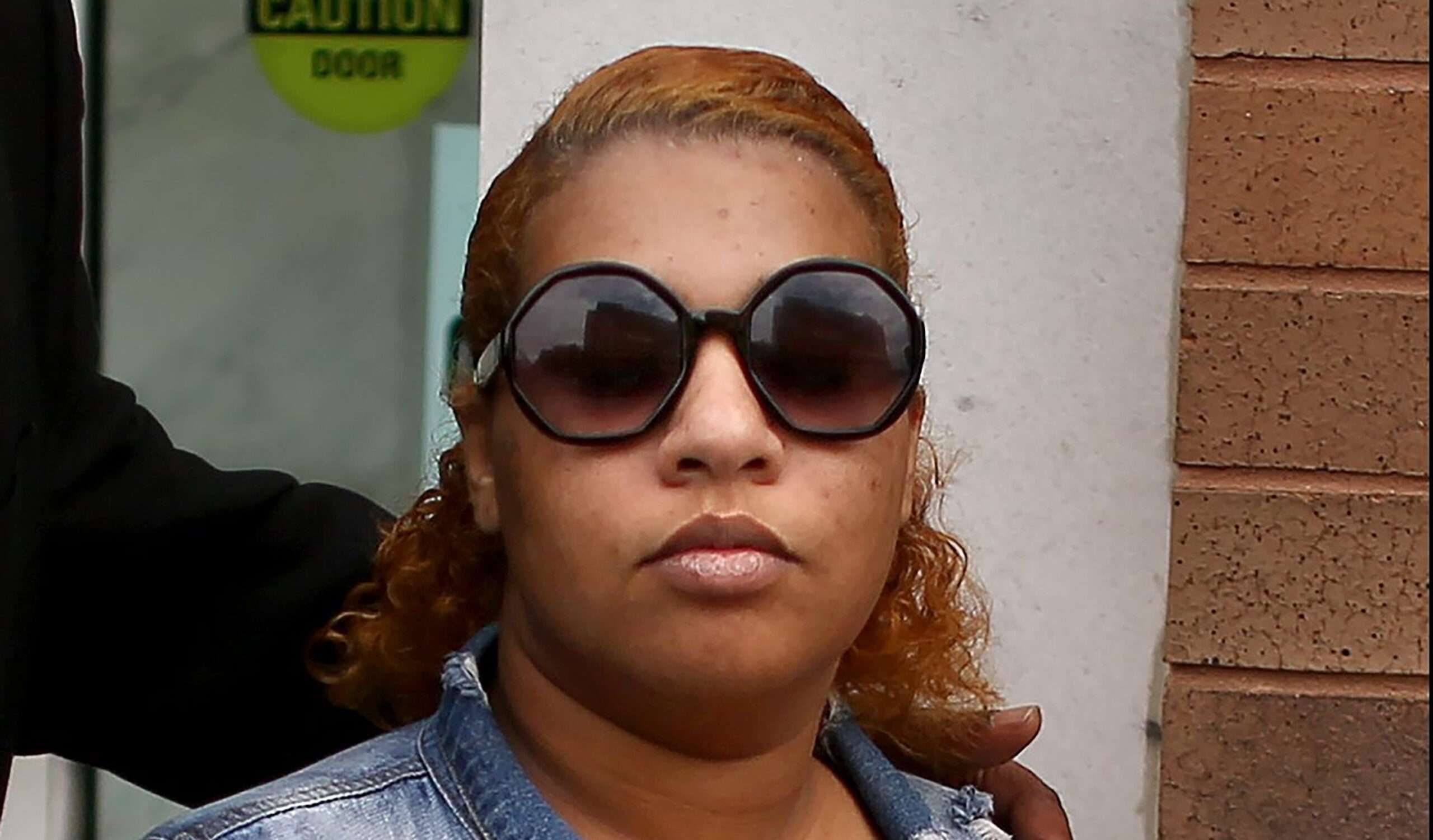 Mother of Young Shooter Accused of Being 'Inherently Dangerous' Due to Gun Ownership and Marijuana Use
On Wednesday, a federal judge sentenced Deja Taylor, a 26-year-old Virginia woman whose 6-year-old son used her pistol to shoot a teacher last January, to 21 months in prison for owning a gun while using marijuana. In June, Taylor pleaded guilty to violating 18 USC 922(g)(3), which makes it a felony, punishable by up to 15 years in prison, for an "unlawful user" of a "controlled substance" to possess a firearm. She also admitted that she falsely denied drug use on the form she filled out when she bought the pistol, a felony punishable by up to 10 years in prison.
"This case is not a marijuana case," Assistant U.S. Attorney Lisa McKeel wrote in the government's sentencing memorandum. "It is a case that underscores the inherently dangerous nature [of] and [the] circumstances that arise from the caustic cocktail of mixing consistent and prolonged controlled substance use with a lethal firearm."
McKeel is partly right: Strictly speaking, this is a firearm case, not a marijuana case. Yet there would be no firearm case without federal marijuana prohibition. And while the evidence indicates that Taylor was neither a model gun owner nor a model cannabis consumer, her federal firearm offenses do not hinge on the details of her behavior. Survey data suggest that millions of Americans are gun-owning cannabis consumers, meaning they are guilty of the same felony that earned Taylor a prison sentence, even if they pose no danger to anyone. As a federal appeals court recently noted, that situation is hard to reconcile with "the right of the people to keep and bear arms."
According to the National Survey on Drug Use and Health, over 60 million Americans used illegal drugs (mainly marijuana) in 2021. Based on surveys indicating that roughly one-third of American adults own guns, we can surmise that something like 20 million people violated Section 922(g)(3) that year. Yet on average, federal prosecutors file just 120 charges under that provision each year. In other words, only a minuscule percentage of the potential defendants will ever become actual defendants.
It is no mystery why Taylor ended up being part of that tiny minority. First, her marijuana use attracted official attention as a result of the investigation that followed her son's January 6 assault on Abigail Zwerner, a teacher at Richneck Elementary School in Newport News, who underwent five surgeries to repair the damage that the bullet he fired did to her hand and lung. Second, that investigation also revealed a pattern of irresponsible conduct, which was not legally necessary to prosecute Taylor's firearm offenses but surely played a role in the decision to pursue a federal case.
According to Taylor's lawyers, she is a heavy marijuana user who needs treatment for drug addiction. Prosecutors said she smoked two blunts after the shooting and repeatedly failed drug tests prior to her sentencing. They also "cited a series of text messages between Taylor and the boy's father, which appear to show that Taylor opened fire on him with the same weapon about a month before the shooting at Richneck Elementary," The Washington Post notes. "The shooting followed a dispute over whether the father was cheating on Taylor with another woman, according to text messages included in the memo. The father was not hurt in the incident."
And then, of course, there is the matter of how Taylor's son managed to get his hands on her pistol and bring it to school in his backpack, which does not reflect well on her parenting. In August, Taylor pleaded guilty to felony child neglect in state court. As part of that plea deal, prosecutors dropped a misdemeanor charge of failure to secure her firearm. They are recommending a jail term of up to six months, although Taylor's actual sentence could be longer: up to five years in prison.
Since the state case addresses the reckless conduct that enabled the shooting, why is the federal case necessary? According to McKeel, her office is sending a message about "the inherently dangerous nature" of "mixing consistent and prolonged controlled substance use with a lethal firearm." But that message is highly misleading, since millions of Americans 1) own firearms and 2) consume cannabis but nevertheless do not handle guns while intoxicated, let alone shoot at people in a jealous rage or let their children take pistols to school.
The danger that McKeel perceives is logically indistinguishable from the danger posed by Americans who 1) own firearms and 2) drink alcohol. Yet that is not a crime, and the only reason for this arbitrary distinction is marijuana's status under federal law, which makes cannabis consumption "unlawful" in any circumstance. Virginia, by contrast, is one of the 24 states that have legalized both medical and recreational marijuana use.
If Taylor had not pleaded guilty to the firearm charges, she could have challenged them on Second Amendment grounds, as Hunter Biden's lawyers are expected to do in his federal gun case. Two months after Taylor's guilty pleas, the U.S. Court of Appeals for the 5th Circuit ruled that Section 922(g)(3) is not "consistent with this Nation's historical tradition of firearm regulation"—the constitutional test that the Supreme Court established last year in New York State Rifle & Pistol Association v. Bruen. The appeals court explicitly rejected McKeel's premise that gun-owning cannabis consumers are dangerous by definition.
"Our history and tradition may support some limits on an intoxicated person's right to carry a weapon, but it does not justify disarming a sober citizen based exclusively on his past drug usage," Judge Jerry E. Smith wrote for a unanimous 5th Circuit panel. "Nor do more generalized traditions of disarming dangerous persons support this restriction on nonviolent drug users."