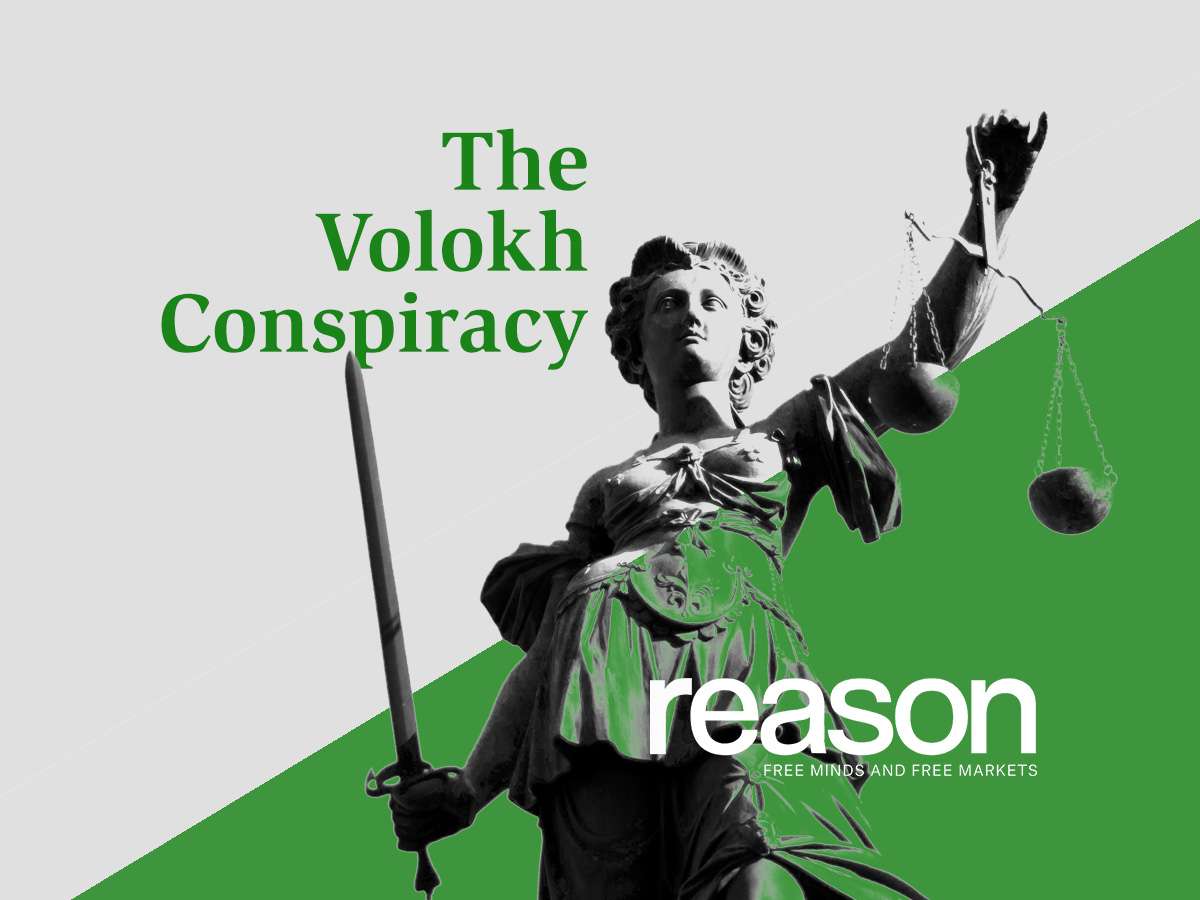 Recent Developments in Federal Court Cases
Enjoy the latest edition of Short Circuit, a weekly feature by the Institute for Justice. Tomorrow is Veterans Day, and at IJ we want to thank those veterans who have joined us to defend the Constitution, including Dr. Todd Bergland, Ryan Crownholm, Don Garrett, Vance Justice, Elmer Kilian, Stephen Lara, Zach Mallory, Jon McGlothian, Brian Moore, Jr., José Oliva, Tony Proctor, Octavius Raymond, Jim Saleet, Blaine Smith, Bob Smith, Marvin Smith, Joey Vanoni, Samuel Washington, Edward Williams, and Michael Bindas. Thank you for your service!
"The issue on appeal in this patent case" at the Federal Circuit "is the meaning of 'a pH of 13 or higher.'" Which is surprising because that's extremely basic. Rite Aid bargains to an "impasse" with the labor union before unilaterally moving employees to a private health care fund. D.C. Circuit: That's "a question well suited to a panel of social psychologists," not us, but we'll give it our best shot and conclude "no."
O. Henry meets Kafka in the First Circuit, where an evenly divided en banc court affirms an 18-month upward variation in sentencing for a Puerto Rican man who pleaded guilty to illegally possessing a machine gun. Business: Buy now, pay later, in four easy installments! Customer: I've been snookered! How was I to know that when my debit card was charged it might cause overdraft fees from my bank? Second Circuit: Not our problem, you clicked the button confirming you agreed to the payment terms, which included an arbitration clause, so to arbitration you must go.
In 2018, the Supreme Court held that the First Amendment prevented forcing public-sector employees to pay union dues. New Jersey passed a law saying employees could revoke authorization for union dues only during a 10-day window each year, forcing one employee to pay 10 months of dues against her will. Caselaw shows that a settlement offer does not moot the case. In a case involving a coal-mining company ordered to pay black lung benefits to a miner, the Fourth Circuit declines to answer whether the removal protections on administrative law judges had any effect on the case.
Last week the U.S. Supreme Court agreed to consider the question: What is a "machinegun"? This week, the Fifth Circuit considers the more basic question: What is a "firearm"? The Sixth Circuit denies habeas relief to a man, who confessed to a crime while intoxicated and possibly high. However, the court was not clear on jury experiments. The Sixth Circuit also rules on Michigan's ban on private schools.
Additionally, the court ruled on a murder-for-hire scheme involving two Michigan men. The Sixth Circuit also considered a nursing student's request to have her service dog accompany her on hospital rounds. Illinois effectively banning so-called "assault weapons" and certain high-capacity magazines was also ruled on, In addition, the Ninth Circuit ruled on the California-specific warning labels. The Tenth Circuit says that a teacher's Title IX claim might need to go to a jury.
There were also 1,773 small-claims cases and RICO allegations. The Eleventh Circuit certified the question to the Florida Supreme Court. In en banc news, the Ninth Circuit amended its earlier ruling, while the other nine judges dissented.