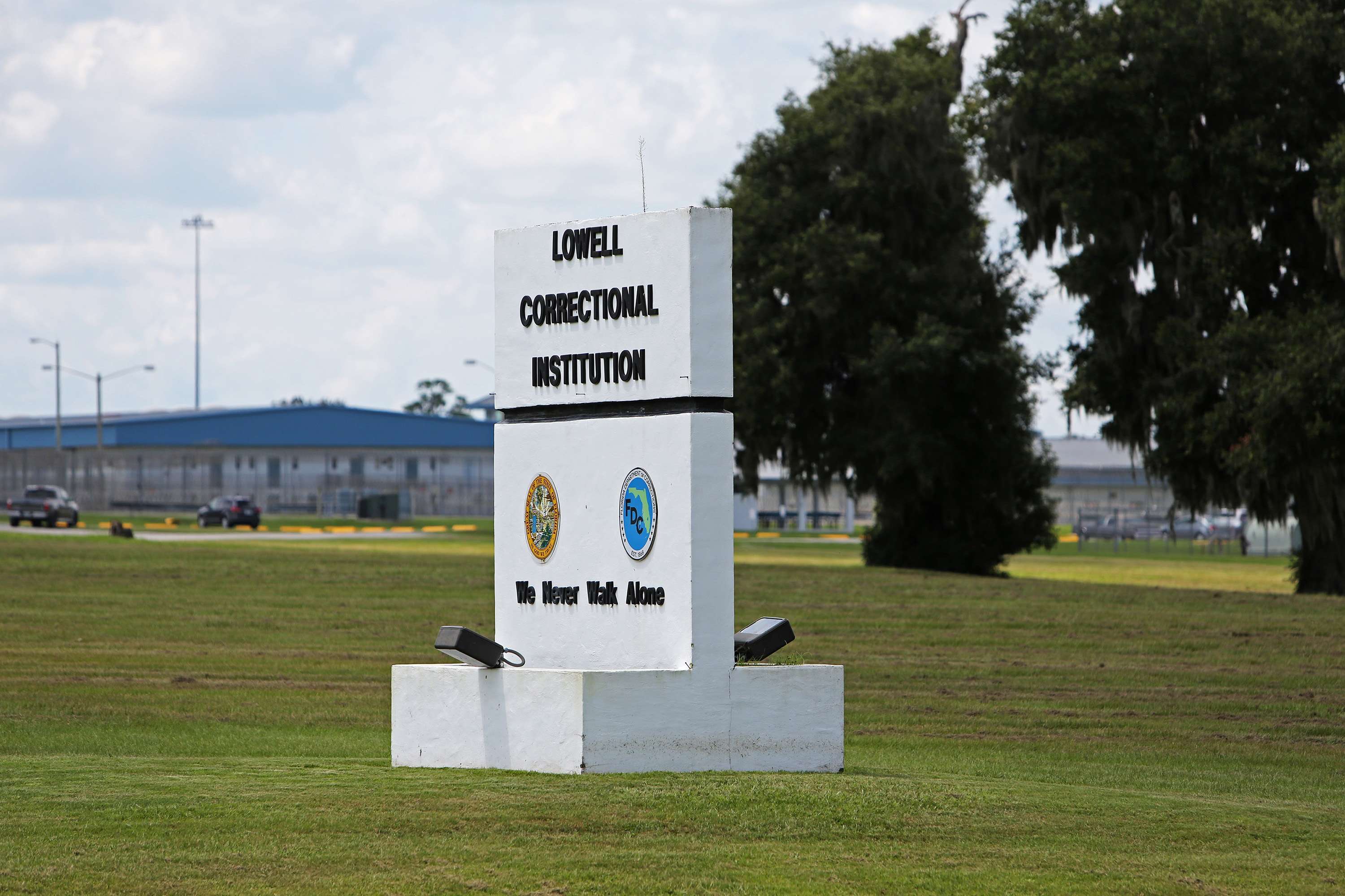 The Costly Burden of Florida's Overpopulated Prison System
Florida's crumbling prison system and aging prison population will cost the state billions to maintain, according to a newly released report commissioned by the state.
A report presented to Florida state lawmakers on Wednesday by the firm KPMG says that Florida will have to pay somewhere between $6 billion and $12 billion over the next 20 years to keep its troubled Department of Corrections (DOC) afloat.
KPMG presented lawmakers with three different options, from most-expensive to least-expensive, to "modernize," "manage," or "mitigate" its prison system. According to the report, the Florida prison population is projected to swell from nearly 89,000 people to at least 107,000 by 2042. As it stands, KPMG found that 25 DOC facilities were in "poor" condition, and 16 were in "critical" condition.
Regardless of which option legislators choose, the price tag includes over $580 million for new air conditioning systems (75 percent of Florida state prisons do not have air conditioning), $2.2 billion for immediate repairs, and $200 million to $700 million a year to increase staffing. All three of the proposals include building at least one new prison and two new prison hospitals.
"The findings in the report confirm what lawmakers in both parties and Department of Corrections leadership have been saying for years, which is that the state prison system is in crisis and unsustainable," says Greg Newburn, the director of criminal justice at the Niskanen Center, says.
The Florida Legislature is now tasked with solving a problem of its own making. In the 1990s and early 2000s, Florida passed tough mandatory minimum sentencing laws that resulted in thousands of low-level and first-time offenders being sentenced to decades in prison. That prison population is now getting older and much more expensive to care for. Nearly a third of incarcerated people in Florida prisons are 50 or older. 
This leads not only to ballooning health care costs but horrific medical neglect. In August, Reason reported on the case of Elmer Williams, a former Florida inmate. Florida prison officials and medical staff allowed Williams' prostate cancer to spread untreated until he was left paralyzed, terminally ill, and afflicted with infected bed sores that rotted to the bone.
At the same time, low pay, high turnover, and chronic understaffing led to a culture of violence, cover-ups, and corruption in prisons across the state. In 2020, the Justice Department's Civil Rights Division released a scathing report finding that Florida's Lowell Correctional Institution, the largest women's prison in the country, subjects incarcerated women to pervasive and frequent sexual assaults, violating their Eighth Amendment rights.
Florida officials have been well aware of the problem for a long time now. "This isn't rocket science," former Republican state Sen. Jeff Brandes told Reason in 2019. "We are a prison system that's overstuffed and under-guarded, and that is a lethal combination of policies."
Brandes and a group of bipartisan lawmakers attempted to pass moderate sentencing reform bills that would give judges more discretion to avoid imposing mandatory minimum sentences, but the Republican-dominated Florida Legislature balked at most of those proposals.
Of course, there are other options to increase bed space besides building new prisons. Newburn suggests improving law enforcement funding and clearance rates, funding evidence-based substance abuse accountability programs, and experimenting with home confinement and electronic monitoring.
The state could also instead expand the use of medical release for offenders who are elderly, infirm, and no longer pose a risk to society. It could restore parole, which it abolished in 1983. It could roll back mandatory minimum sentences and provide retroactive relief for those currently serving sentences.
For example, in 2021, Reason received a letter from Theresa Mathis, an incarcerated Florida grandmother who was serving a 25-year mandatory sentence for a first-time drug offense. The Legislature had rolled back the sentencing law that sent her to prison in 2014, but bills to make those changes retroactive never passed, leaving her and hundreds of others to continue serving sentences that the Legislature acknowledged were a mistake. She died while her letter was in transit.