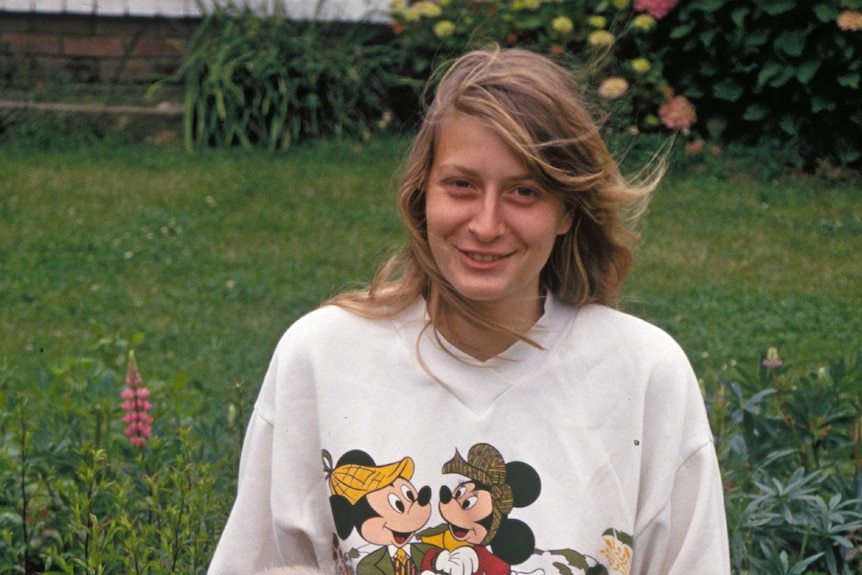 Unsolved Beach Murder of Victoria Cafasso in 1995 Continues to Baffle Investigators as Tasmania Police Launch Fresh Efforts, Unveil Car Images
Tasmania Police have embarked on renewed search efforts and unveiled a series of descriptive details and car images linked to a man and a vehicle spotted near the site of the perplexing and long-unresolved murder of a young Italian tourist.
The victim, 20-year-old Victoria Cafasso, had only recently arrived in Tasmania and was staying with her family when she was brutally attacked, sustaining 17 stab wounds in broad daylight on Beaumaris Beach.
Despite approximately fifty individuals being present on the beach on the fateful day of October 11, no one has come forward with information regarding witnessing or hearing the crime.
The case has remained unsolved over the years, compounded by the passing of Victoria's father, Giuseppe, a mere six weeks after the tragic incident, leaving crucial questions unanswered.
In a recent development, Tasmania Police have disclosed descriptions of an individual and reconstructed images of a distinctive vehicle that were observed in the vicinity.
Detective Acting Inspector Andrew Hanson explained that this fresh appeal for information stems from the digitization of the investigation's evidence. He further elaborated, "Upon revisiting the case and engaging with witnesses, we've uncovered a stronger connection between the description of a man seen running across the beach at 11 am on the day Victoria's body was discovered, and the driver of a vehicle sighted in the area around that time."
The newly released images and video showcase a distinct car, specifically a light-colored Subaru station wagon, which was positioned near the beach. Police noted that this vehicle had been "spotted at various locations in the Beaumaris vicinity, including Freshwater Creek, around the time of Victoria's tragic demise."
Witness accounts provided to the police indicate that the driver of the vehicle resembled a "surfer" in appearance, a man in his 20s, standing approximately 182 centimeters (six feet) tall, with a "slim and well-toned physique," according to Acting Inspector Hanson.
While both the car and the running man were subjects of initial investigation, Acting Inspector Hanson emphasized that the current focus has shifted to exploring the potential link between them. He mentioned, "Although inquiries were conducted at the time regarding this particular vehicle, we have not yet definitively identified the driver."
Acting Inspector Hanson also noted that the style of the car was a popular choice during the period surrounding the murder. The hope is that the released images might jog memories and provide valuable assistance to the ongoing investigation. He added, "We're optimistic that, perhaps after its roadworthy status expired, the vehicle might have changed hands, possibly being sold or repurposed on a farm, or even currently located somewhere along the eastern coast."
Efforts continue to unravel the mystery surrounding Victoria Cafasso's tragic death, with Tasmania Police determined to bring closure to this decades-old unsolved case.