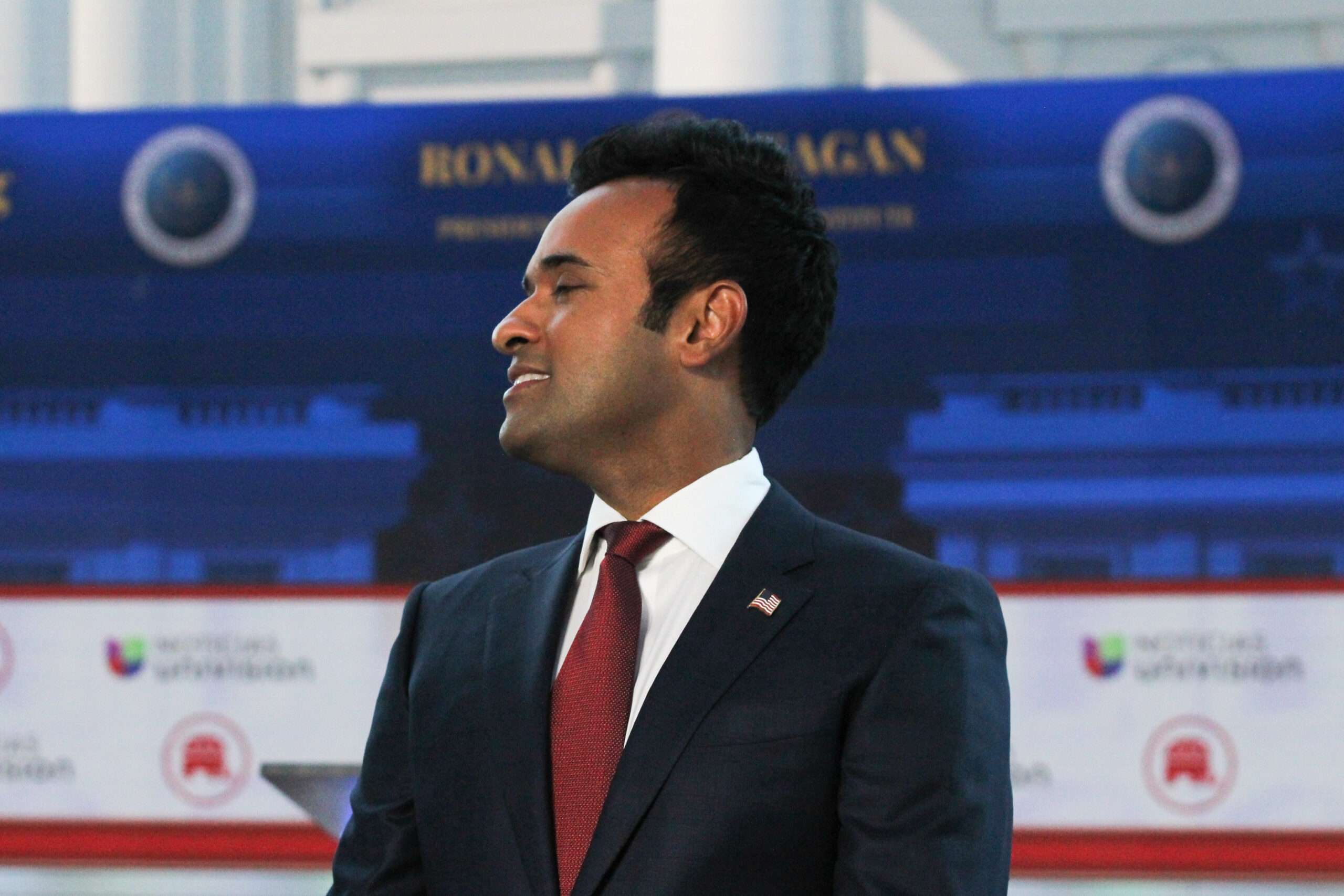 Vivek Ramaswamy Embraces his YIMBY (Yes In My Backyard) Stance
Entrepreneur and GOP presidential candidate Vivek Ramaswamy promised an "unhinged" performance at the third 2024 Republican presidential debate tonight. He attacked the media and Republican National Committee Chair Ronna McDaniel in his first minute of speaking. He irritated former South Carolina Gov. Nikki Haley enough that she called him "scum."
He also took a rightful stab at zoning regulations.
"Increase the supply of housing," said the 38-year-old entrepreneur at tonight's debate in Miami. "Land use restrictions are constricting the supply of housing. That's making housing more expensive for ordinary Americans across this country."
Ramaswamy delivered these remarks in response to a question about how he would improve the financial situation of Americans suffering from inflation.
"Increase the supply of everything. It's the law of supply and demand," he said. In addition to repealing land use regulations, Ramaswamy advocated for increasing the supply of energy from all sources, including coal, oil, fracking (of natural gas), and nuclear energy.
He also suggested increasing the supply of labor by not "using our taxpayer money to pay people more to stay at home instead of to go to work."
Though neither candidate mentioned it, Ramaswamy's comments put him partially at odds with Florida Gov. Ron DeSantis.
The governor's administration sued the government of Gainesville, Florida, for approving an ordinance legalizing four-unit developments in single-family-only zoned neighborhoods.
On the flip side, just a few months after suing Gainesville, DeSantis signed into law Florida's Live Local Act, which includes significant regulatory relief for developers trying to build residential projects in commercial and industrial areas.
Ramaswamy is certainly opposed to his "mentor" Donald Trump who, bizarrely enough, made a defense of single-family-only zoning and the American "suburban lifestyle dream" a centerpiece of his failed 2020 reelection campaign.
Perhaps Ramaswamy has learned the lesson that running as the nation's NIMBY in chief is not a winning electoral strategy. At a minimum, he's grasped a basic economic logic that if the supply of homes is limited by government regulation, the price of homes will increase, and the ability of the average American to afford a home will fall.
Housing is a potential wedge issue for any presidential candidate. Traditional partisan alliances are easily scrambled by questions of whether to liberalize zoning regulations. Republican and Democratic lawmakers both have introduced (and passed) bills peeling back land use regulations at the local and state levels. Those same bills have encountered bipartisan opposition.
In an election where voters are suffering increasing costs of living, advocating for straightforward supply-side solutions that appeal to voters of all parties is worth a try.
In a debate that mostly centered on whether we should bomb Iran or Mexico first, Ramaswamy's comments were a rare breath of fresh, economically numerate air.